Who Is Big Sky Detailing
Detailing and Cleaning Services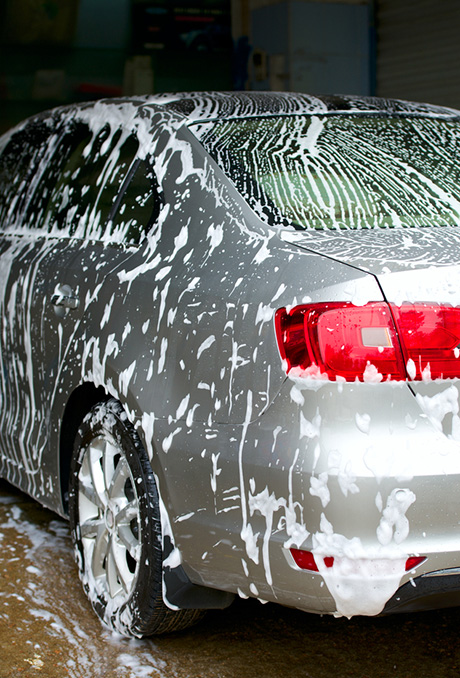 20+ YEARS OF EXPERIENCE
Big Sky Detailing will provide automotive interior and exterior cleaning services that meet our customers specifications. We handle everything from a simple wash and vacuum to more intensive cleaning jobs, including hand washing vehicles, steaming, and deodorizing interiors, and applying waxes, polishes, or protective agents to vehicles.
Big Sky Detailing will provide quality automotive cleaning services to our customers. We will clean your vehicles according to company standards or client specifications, which may include performing detail inspections, thoroughly washing, buffing, waxing exteriors, vacuuming, steaming, and deodorizing interiors. We possess strong customer service skills and we are familiar with the tools and agents used to clean and maintain your vehicles.
Big Sky Detailing is committed to providing excellent customer service. We promise to be courteous, responsible, and we will meet your vehicle detailing needs!
Big Sky Detailing is a locally owned and operated business here in Billings, MT and we strive to be a positive influence in our community!
The Best Car Wash
We offer multiple services at a great value
Biodegradable and eco-friendly products
Pay for your wash electronically and securely
Trained and skilled car wash crew members
Contacting Us
We are very open and easy to reach company
Our email is checked hourly during the day
Book an appointment online under 3 minutes
You can pay online for your appointment
Our Process
We know your time is valuable
1. Inspection

2. Booking

3. Completion
Detailing Packages
Which Package and Services is Best for you?
3 Year Ceramic Coating
Add on with Deatailing or Stand alone!
Additional Services
What Extra Services do you need?
Convenience
We are dedicated to providing quality service, customer satisfaction at a great value in multiple locations offering convenient hours.
Organic products
Our products are eco-friendly and interior products are all organic. We use less than a gallon of water with absolutely zero-waste.
Experienced Team
Our crew members are all trained and skilled and fully equiped with equipment and supplies needed that we can deliver the best results.
Great Value
We offer multiple services at a great value to meet your needs. We offer a premium service while saving your time and money.
Google Reviews
Big Sky Detailing was fantastic. I was selling my car and needed to have it detailed. They were able to get me in fast and they were able to get it done before they said! I love it when a company under promises and over delivers! Megan was terrific with communication!! I will definitely be back for my future detailing needs!

Amy Mullaney


February 19, 2022

I am so pleased with this place, they did an amazing job at detailing my Truck it looks amazing. Thanks guys and we will be back again!!!

Brooke Renee


August 7, 2021
Our Address
315 S 26th st
Billings, MT 59101
Working hours
Monday – Friday: 9 am – 6 pm
Saturday: 9 am – 6 pm
Sunday: Closed